Welcome To Eco Polyurethanes Systems
Spray Insulation Specialists Eco Polyurethanes are a supplier of quality PU foams in various configurations, we have hand held foams and sealants from Soudal products and portable high quality pressurised Froth Pak systems from Dow chemicals.. Full professional spray machines from Graco, we even have a contracting service available for clients who require work carried out to our professional standards.
In short, if you need a PU product we have it all from beginners to full professional applications, and with experience of over 20 years in the spray foam industry we have the experience and advice you need for any project.
Spray Insulation : The advantages of spray insulation and spray foam insulations !!
Using spray foam insulations have many benefits including costs, superb insulation benefits, fast effective applications. Spray foams can be applied in house or self applied using our spray foam kits. So if you have a problem that spray insulation can solve , give us a call to discuss your needs.
What are the spray insulation products used for?
Foam Kits / Froth Paks
The Froth Paks are a great fire rated portable product, they are self pressurised and give machine quality closed cell spray foam. Ideal for any of your sprayfoam requirements. The kits come in various sizes, FP180 and the FP600. Using the Patented GHA applicator guns things could not be any simpler. Kits and lines are colour coded simply connect gun kit to the tanks, click in an anti crossover nozzle and create foam, spray, inject, glue or bond. Perfect for all applications and with the Froth Pak spray foam kits you are ensured perfect quality closed cell foam time after time. Minimal mess no contractors required and with the larger FP600 creating up to 50 Sq mtrs @ 25mm thick, larger jobs can be completed easily.
USES
Insulation
Spray foam insulation
Under roof spray / sprayed on to membranes and direct onto prepared tiles
Roof consolidation / Used as a replacement for cement torching to prevent tile and slate loss
Condensation abatement / 15mm of foam onto corrugation stops condensation forming
Marine insulation / Buoyancy
Film and set construction
Air-seal / Building air tightness
Pipeline / Gas and oil industry
Cold storage
Reactor Bulk foam systems
We also supply bulk foam systems to the professional sector. We have a CLASS 1 grade spray applied PU foam used in the insulation and under roof spray insulation industry. The foam is also widely used for condensation abatement, marine, pool and spa insulation and the pipe line industry.
We supply cavity foams in open cell and closed cell formulations, we also supply open cell spray foam systems, a number of Hybrid and Polyurea coatings, Hardcoats and Elastomers. Our portfolio is very large and we recommend that you give us a call with your requirements, and let one of our trained members of staff provide you with the solution you require.
Contractual Service
Eco polyurethanes also have a contractual division of professional mobile spray rigs available to carry out work nationwide for larger projects and also under roof spray foam insulation. Eco polyurethanes are the largest distributor of Froth Pak products in the UK and offer a fast nationwide delivery service to all customers.
Prices – why are they not on line?
The answer is due to the materials being made from a blend of polyol and MDI these prices fluctuate daily.For the most competitive prices please give us a call and let our professional staff match your requirements for spray foam
EPS LTD
Also supply:
Spray insulation
Pour fill insulation
Cavity Foams
One component foams by Soudal , great stuff
Hand mix PU foams
Spray insulation available in various densities
FROTH PAK foam kits
Touch n foam kits
Touch n seal kits
Fomo and versi foam products
Graco and Gusmer foam machines
EPS LTD is one of the UKs leading foam machine suppliers , inc purchase and hire options.
For your spray foam and spray insulation requirements call us now on 0800 38 78 77 or, email info@eps-systemsltd.co.uk.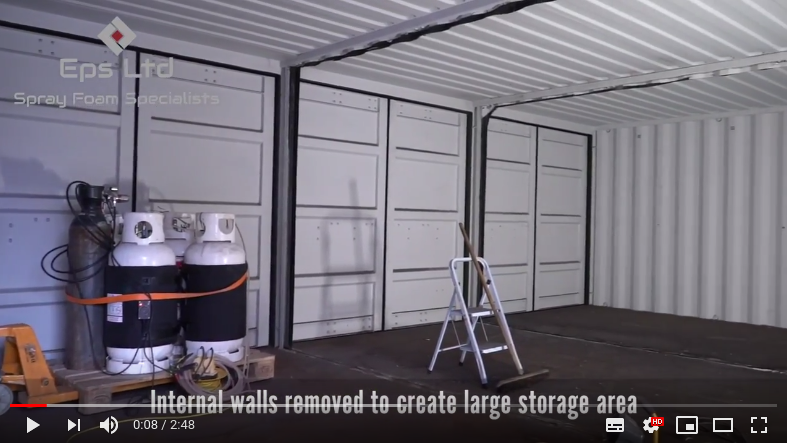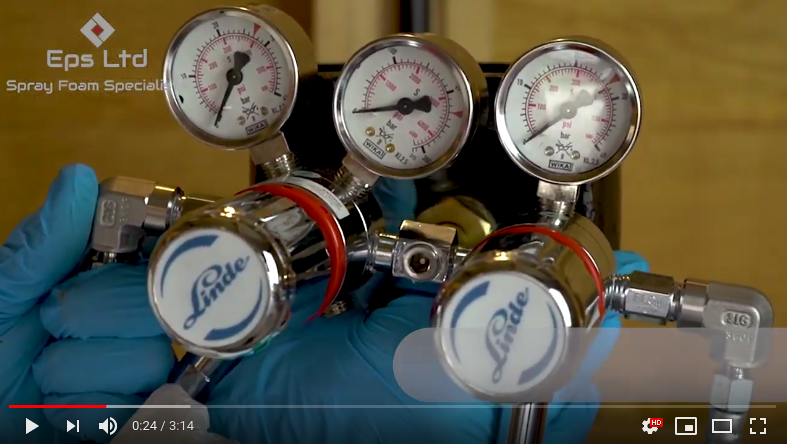 Eco Polyurethane Systems Ltd
Address: Unit 59, Kepler, Lichfield Road Industrial Estate, Tamworth, Staffordshire B79 7XE
Telephone: 0800 38 78 77
Int Tel. +44(0) 1827 313951
FAX: 01827 54683
E-mail: info@eps-systemsltd.com
Suppliers of Quality Products From